The 17th China Plastic EXpo held in Plastic City, Yuyao, Ningbo, Zhejiang, China on Oct 21st 2015
Suzhou KEBER Precision Machinery Co., Ltd (KEBER Ultrasonic) is a professional hi-tech manufacturer which specialized in designing, assembling and selling ultrasonic plastic welding machines. KEBER has passed the certification of ISO9001 quality system, the certification of SGS and CE. In recent years, KEBER devotes to making welding machines of automotive industrial plastic products, many machines have reached the domestic advanced level. Any questions of plastic welding, KEBER can find answers.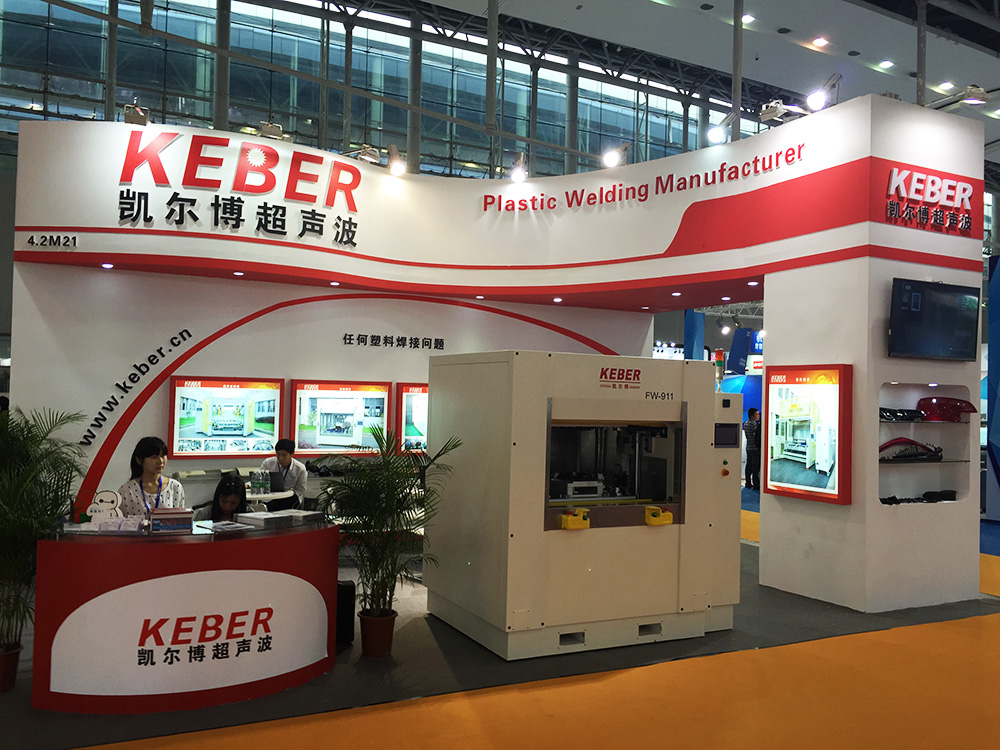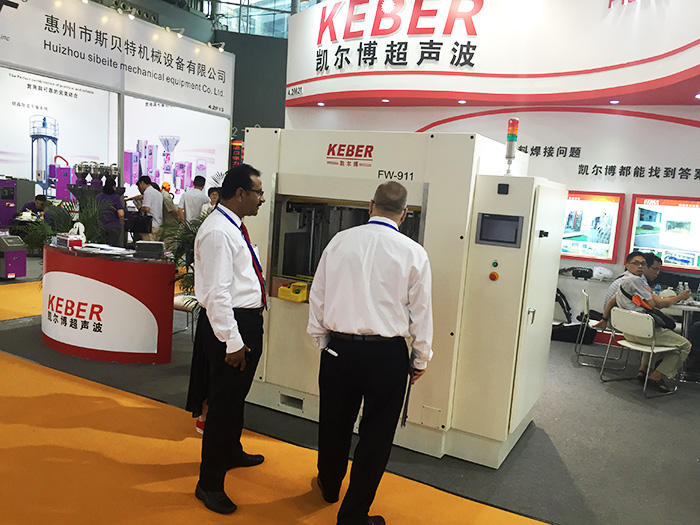 Core products of this expo: FW911 and FW951 vibration and friction welding machine. The two machines break the monopoly of Europe and the United States, promoting Chinese manufacturing. Through 3 years, KEBER cost lots of money to hire technicians and set up R&D team, and finally succeed in developing FEW911 and FW951 vibration and friction welding machines. The responses are tremendous during the process of using. The effects of stability and welding are better than the foreign brands. What's more, the price is also competitive. If we wanna buy the similar equipment, KEBER will be our best choice.Suzhou Siegel-Robert Automotive Parts.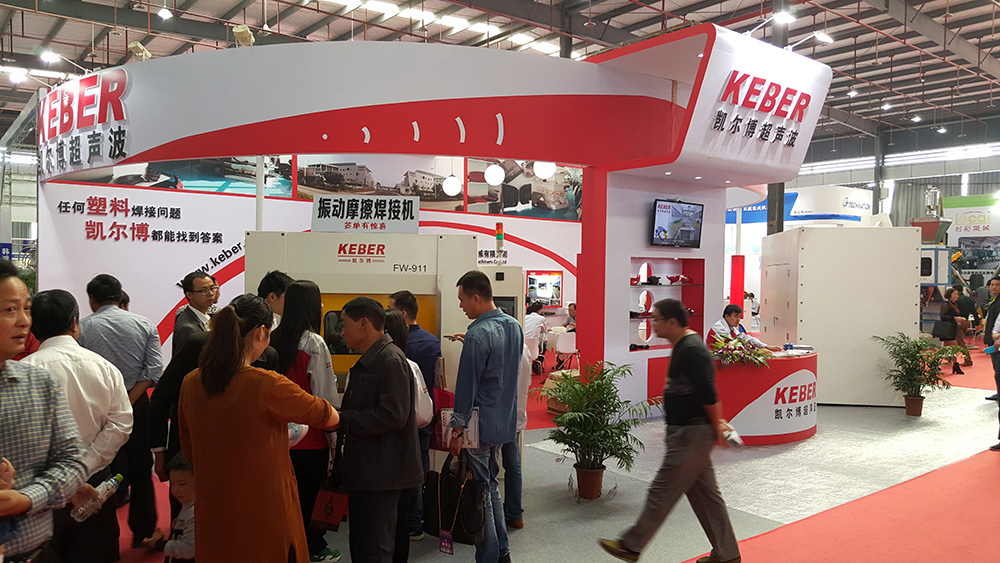 The principle of vibrationwelding machine is ,When reaching the welding depth, the relative movement will stop and get into the step of pressurizing and cooling solidification. This machine especially for suitable for hot plastics, including amorphous resin, such as ABS/PC, PVC, PMMA and PES. Also suitable for half crystalline resin, such as HDRE, PA, PP and TPO. Vibration and friction welding machine can combine the automotive parts. For instance,air inlet manifold, dash board, taillight, bumper and so on. The machine can also used in the field of aviation, for example, HVAC pipe, interior lights, storage tank, etc.
KEBER has launched FW991 series vibration and friction welding machines in 2015. These machines can weld fascia air flue, the holders of IP air bag and some other large plastics. The upper limit of bearing capacity is 160KG. The FW991 series can weld any products which need vibration and friction welding.
Our belief is providing first-class products and superior service. We can not success without customers' support, we appreciate it very much of your accompany on the path to success.